Our features
Features
Web portal
for experts
Mobile application
for patients
Mobile application for patients
A library of exercises and protocols included
Choose from more than 1700+ exercises when creating your exercise plan. Or save time by finding the optimal rehabilitation plan for your patients in the protocol library. Or create your own library of plans.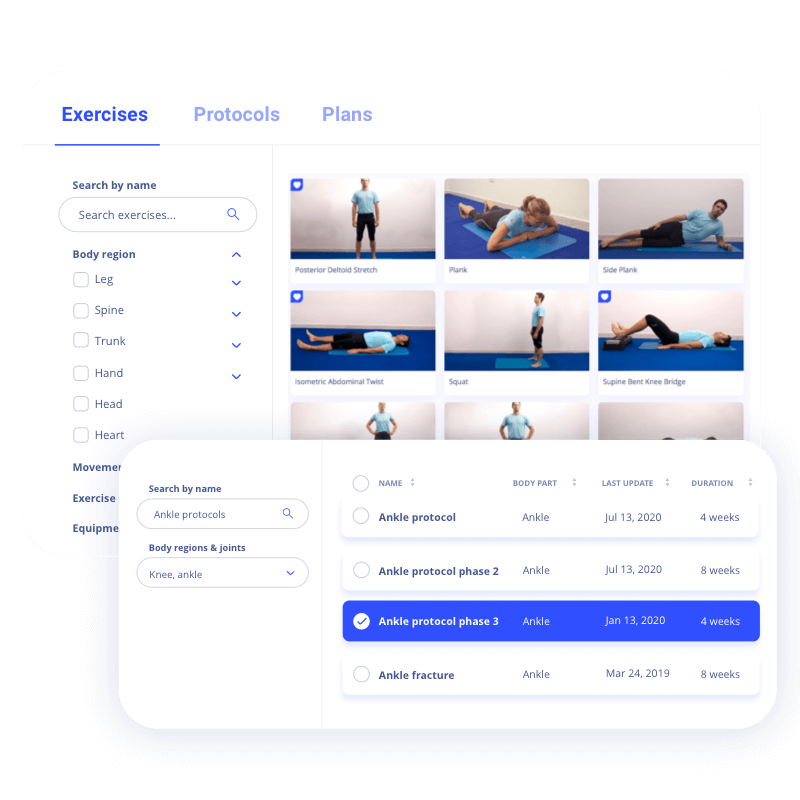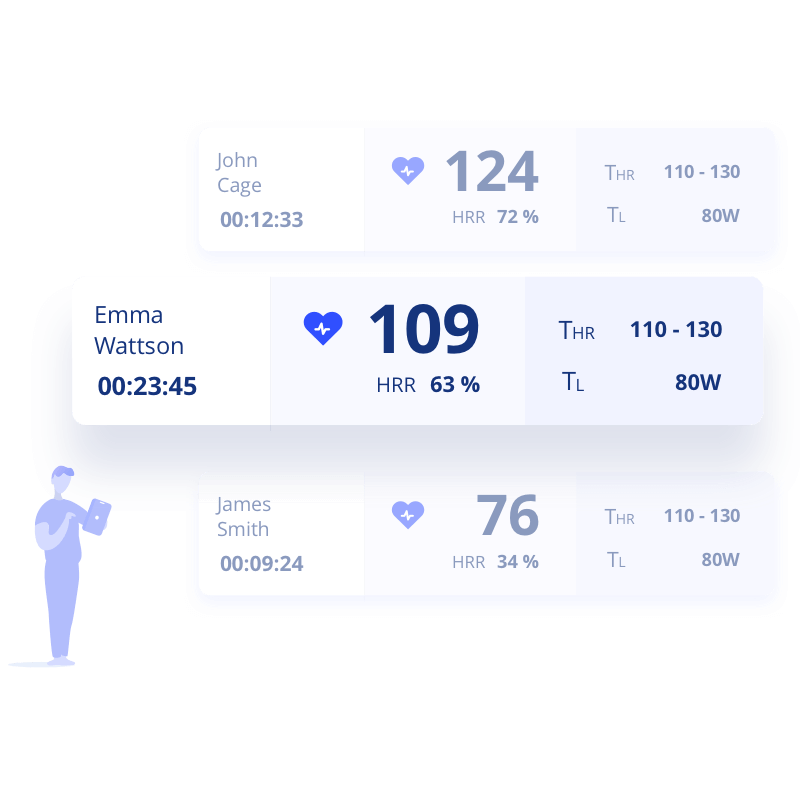 Real-time HR monitoring and tracking
Have your patients connect their HR tracker to the Connected mHealth app and monitor their pulse in real-time.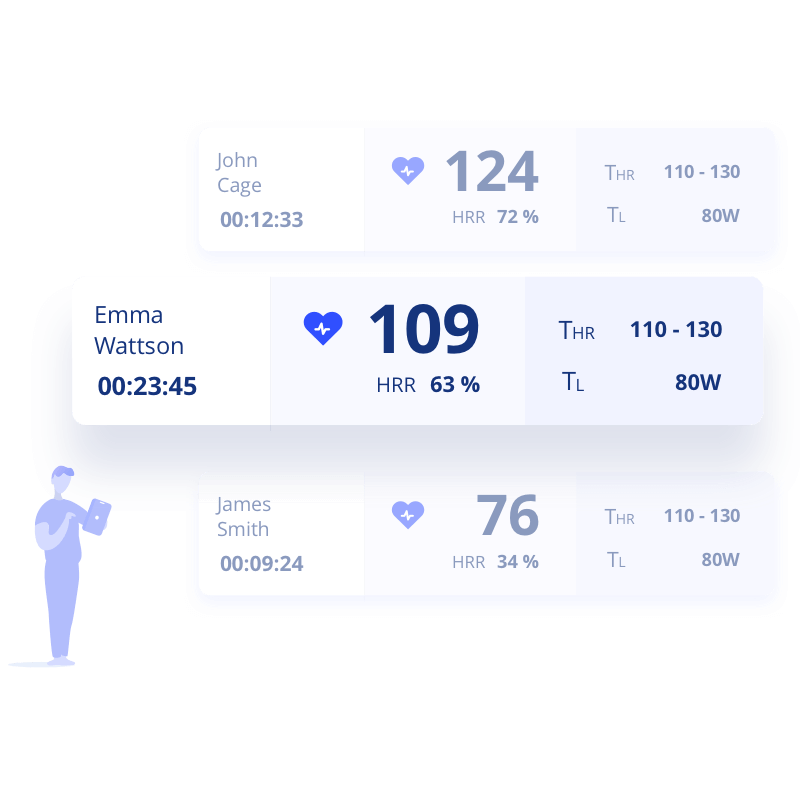 Track your patients' pain and activity levels
The Connected mHealth platform allows tracking of the patient's progress and feedback in real-time. Track heart rate, pain and activity levels, and progress.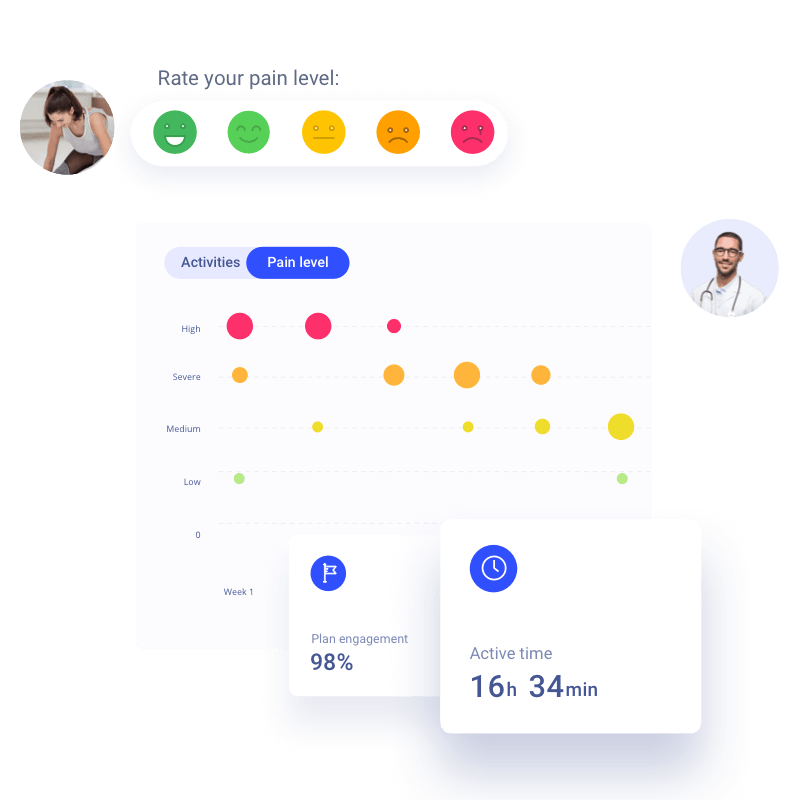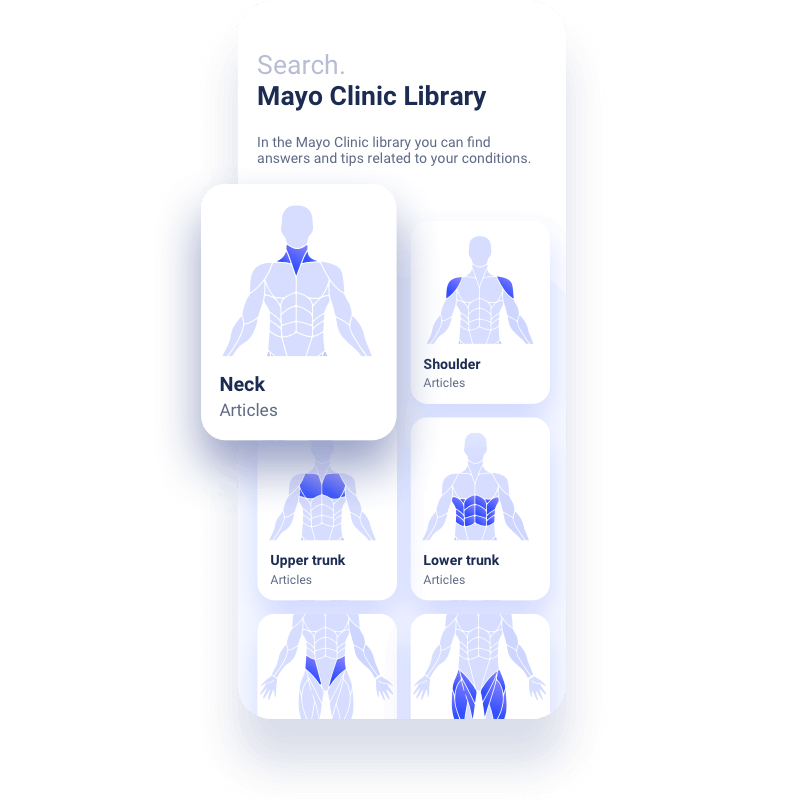 Educate your patients with Mayo Clinic Health Library
Equipped with articles on various health conditions keep your patients informed on their diagnosis.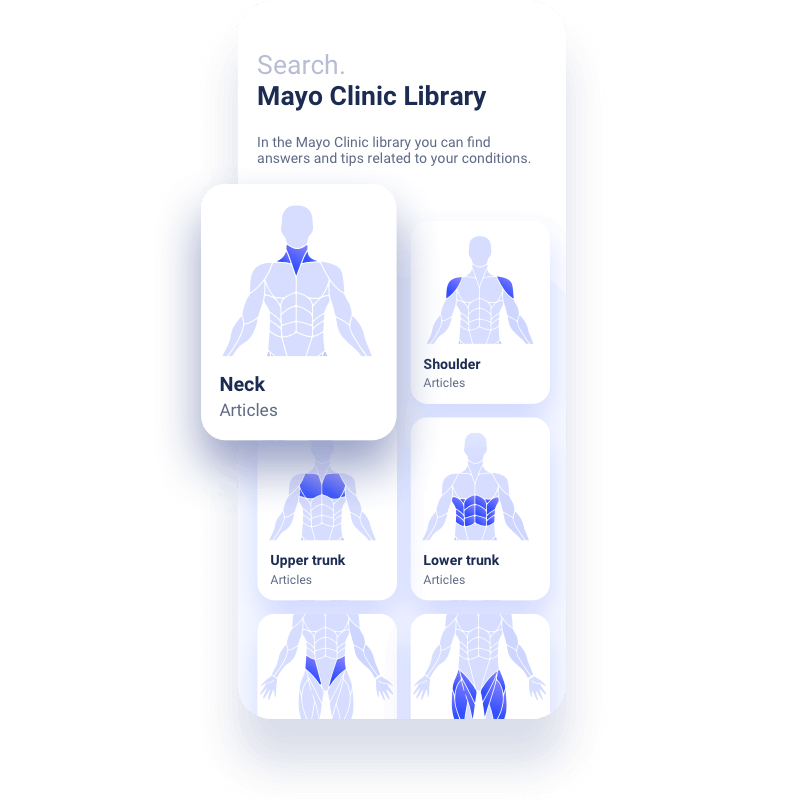 Prescribe to individuals or groups
Once you create your exercise plan it is easy to prescribe it to one patient or many at the same time. Creating groups in the portal will improve your time efficiency.
Drag and drop to build your exercise plan
In seconds create a rehabilitation home exercise plan in the Connected mHealth portal by using a library with more than a thousand exercises and hundreds of protocols. Or import your own videos.
Manage your patients and employees in a few seconds
A simple way of adding new patients or employees. With one click invite patients to use the Connected mHealth app to track their personal exercise behavior.
Put your brand on the Connected mHealth mobile app
Increase your practice recognition between your patients by adding your logo on the Connected mHealth mobile app.
Designed to drive motivation to exercise
Intuitive app design supported by research gives your patients a seamless experience of an exercise session equipped with push notifications and rewards. Enjoy the ease of following the prescribed exercises directly from their mobile.
Gamified app experience of rehabilitation
Drive exercise completion with gamification of the Connected mHealth mobile app. Various badges will keep your patients driven to finish their exercise session.